Experience Hassle Free Managed PrestaShop Cloud Hosting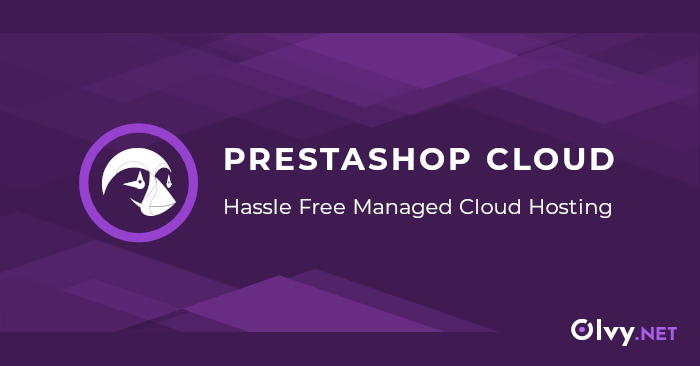 PrestaShop is one of the best FREE and open-source Ecommerce platform that offers many features, such as:
Multi-Channel Support
Promotions and Discounts
Product Configuration
Product Search and Filtering
Reporting / Analytics
Various modules to enhance functionality
Multi-language and multi-currency support
Mobile-friendly and SEO-friendly design
Managed PrestaShop Cloud is based on Olvy Cloud platform, which is specially optimized for PrestaShop hosting. It uses a powerful software stack that includes:
Nginx with HTTP/3 and TLSv1.3 support for fast and secure web serving
PHP versions from 5.3 to 8.1 for compatibility and flexibility
Latest MariaDB database for reliable and efficient data storage
Memcached and/or Redis Cache for high-performance caching
Managed PrestaShop Cloud Hosting is designed for different PrestaShop versions, such as 1.6, 1.7, and 8.0 and 8.1.
How Managed Olvy Cloud boosts your PrestaShop site speed and security
Our Cloud servers use Nginx – the fastest web server that can handle heavy traffic and deliver content and applications quickly. Like many other web applications, PrestaShop makes multiple requests to PHP files and database queries when loading website pages. To speed up this process, we use Memcached and/or Redis Cache on Olvy Cloud servers to store site cache in the server memory. This way, repeated requests from visitors are served from the cache, resulting in lightning-fast page loading. The main benefits of web performance optimization for PrestaShop on Olvy Cloud platform are:
HTTP/3 and TLS v1.3 boost web performance by reducing the time it takes to connect web site, and boost security with modern cryptographic algorithms.
Faster website pages for your visitors.
Lower server load because of fewer requests and queries to PHP and database.
High performance for PrestaShop site even on the lowest Olvy Cloud Plans.
Olvy provides Lightning-Fast PrestaShop Hosting On Fully Managed Cloud with FREE migration service and Managed Cloud plans starting at $16.86 /month.
Forget hosting configuration, use Managed PrestaShop Cloud. Learn More ›
---
About Olvy ( www.olvy.net / www.olvy.eu ) :
Olvy is a private and independent Limited Liability Company based in Bratislava, Slovakia, in the heart of Europe. We combined our invaluable 20+ years experience to develop innovative and reliable, lightning-fast and affordable Managed Cloud Hosting services for Everyone. From a small blog to a growing Ecommerce – we provide the best.