Upgrading and Downgrading on Olvy Cloud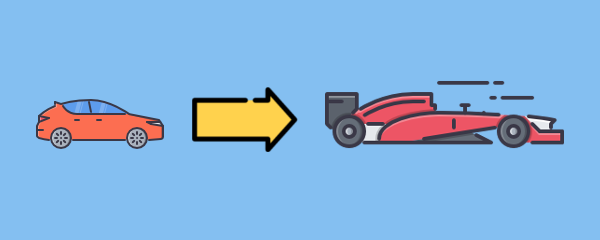 Your Cloud Plan can be upgraded or downgraded, in other words scaled vertically, if you need more CPU, RAM, Disk resources. This feature is very useful if number of visitors increased, so server requires additional resources to process them, or if you need to store more data.
To complete upgrade Olvy will power off Virtual Machine, migrate it to another node in the same data-center and apply requested resources. Your server data, server configuration and IP address will not be changed. Note, migration may take 1 minute for every 5 GB of Virtual Machine Disk size.
Upgrade/Downgrade Cloud
You can learn what Cloud Plans are available, what resources are allocated to Plans, and what Promotion Codes are applicable to Plans on the "Plans And Pricing" page.
How to Upgrade/Downgrade Cloud Plan in your account:
Login into your Olvy Cloud account.
Choose "My Services" in top menu or dashboard, and select Product you would like to manage.
Click on "Upgrade" button on the Product selected:
Choose the New Plan to Upgrade/Downgrade the current Plan to:
Select Payment Method and apply Promotional Code if you have applicable. "Click to Continue >>" to proceed to Payment page:
Once you have paid and payment is received by Olvy, you will be contacted by Hosting Support to agree the most suitable time to power off Virtual Machine to complete Upgrade/Downgrade.
Upgrade Cloud Temporarily on Daily Basis
If you are expecting high volume traffic to your website during one or several days due campaign, site promotion or other event you can request Temporary Upgrade for Cloud Plan on daily basis. Your current Plan can be temporarily upgraded to the following Plans.
Standard Cloud

MC2 ……………….. $1.20 USD /day
MC4 ……………….. $2.20 USD /day
MC8 ……………….. $4.00 USD /day
MC16 ……………… $7.20 USD /day
MC32 ……………… $12.80 USD /day
MC64 ……………… $22.40 USD /day

CPU-Optimized Cloud

DC4 ……………….. $5.20 USD /day
DC8 ……………….. $9.60 USD /day
DC16 ……………… $17.60 USD /day
DC32 ……………… $32.00 USD /day
DC48 ……………… $44.80 USD /day
How to temporarily Upgrade Cloud Plan on daily basis in your account :
Note, you need to send request to Olvy Support if you would like to upgrade your Cloud Plan temporarily. You can send request via your Olvy Cloud account using "Open Ticket".
Let Olvy Support know:
What service (Cloud Plan) is related to your request.
What is the new Plan you choose to upgrade you current Plan to.
Number of days your Virtual Machine is required to upgrade temporarily.
Suitable time to power off Virtual Machine to complete Upgrade.
Olvy will issue invoice. Once you have paid and payment is received by Olvy – your Virtual Machine is ready to upgrade to the requested Plan, for the agreed number of days, at the agreed time.